Management of the pandalid shrimp Plesionika. Study Area: District of South Aegean
Plesionika Manage is a pilot fishing study of the decapod shrimp Plesionika narval (Narval shrimp). The study is funded by the Ministry of Rural Development and Food, within the framework of the Operational program (OP) FISHING 2007-2013 in Priority "3" COMMON MEASURES INTEREST, Measure 3.5: "PILOT PROJECTS" co-financed by the EUROPEAN FISHERIES FUND (ETA).

The Narval shrimp Plesionika narval and its con-generic species Plesionika edwarsii are a well known traditional delicacy in the southeastern (SE) Aegean area and a gastronomic touristic product mostly famous in Rhodes, and its surrounding islands. In the recent years, local authorities and fishermen have seen a drastic stock reduction, but there has been little scientific effort in increasing our knowledge about the species. The aim of this project is to assess and plan an integrated system of sustainable management for Plesionika.
The study will take place around the coastal habitats of Rhodes and the nearby islands of Halki, Astypalea, Kos, Tilos, Astakida, Symi, Karpathos and Kassos in SE Aegean Sea.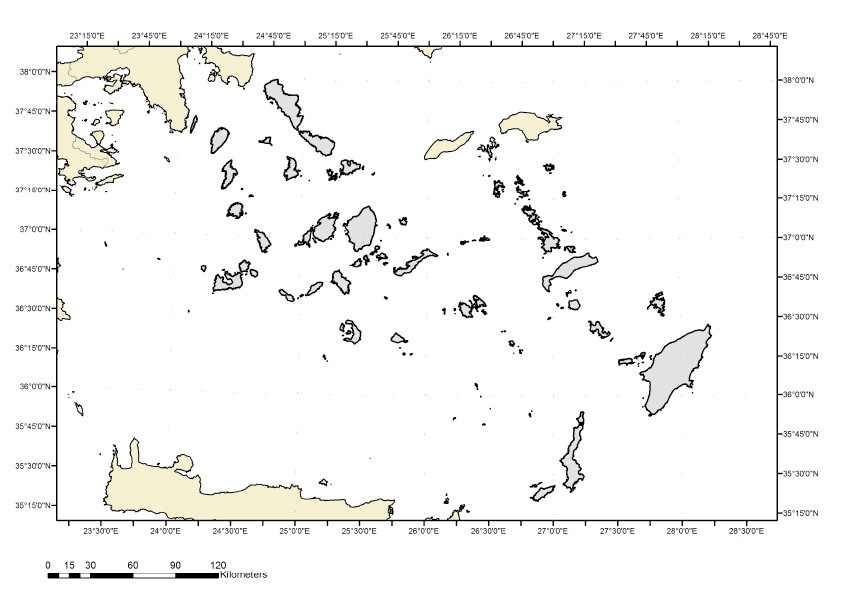 Brief Description of the Program:
The aim this study is to test with two different experimental designs the size selectivity, trap type efficiency, seasonal depth migration of the pandalid shrimp, the economic sustainability, trap selectivity, biological indices, the socio-economic fisheries profile and Alternative Management Scenarios.
The aim of the first design is to test for size selectivity, trap type efficiency and seasonal depth migration of the pandalid shrimp.
In the second design we aim to investigate the spatial/geographical variation of shrimp trap fishery catches in the south-eastern Aegean Sea.
Project's website          Project's video