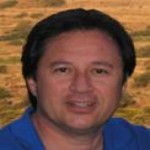 George Tserpes
Vice Director of IMBRIW
Short CV
BSc in Biology, University of Patras, Greece (1976-1981)
MSc in Marine Biology, University of Wales, UK (1982-1983)
PhD in Applied Biology, Department of Biology, University of Crete, Greece (1991-1996)
He has attended training courses in fish stock assessment methods and management scenario evaluations.
During 2000-2003, he held the position of Associate Researcher at the Institute of Marine Biology of Crete (IMBC) and during 2003-2007 the position of Principal Researcher at the Hellenic Centre for Marine Research (HCMR). Since 2008, he is Research Director at the (current) Institute of Marine Biological Resources and Inland Waters of HCMR. His main research interests are related to the Dynamics, Assessment and Management of large pelagic and demersal fish stocks, as well as to Stock Assessment methodology.
He has participated in several International Scientific Groups being member of the Scientific, Technical and Economic committee for Fisheries (STECF) of EU and various STECF Sub-committees. Since 2003, he  coordinates the Mediterranean Swordfish Working Group of the International Commission for the Conservation of Atlantic Tunas (ICCAT).
He has participated in 47 National and International projects, coordinating about 30 of them, and has authored/coauthored more than 100 scientific publications in peer-reviewed journals, book chapters and conference proceedings. He co-supervised 12 MSc and PhD theses.
Publications
Kavadas S, Damalas D, Georgakarakos S, Maravelias C, Tserpes G, Papaconstantinou C, Bazigos G (2013) IMAS-Fish: Integrated MAnagement System to support the sustainability of Greek Fisheries resources. A multidisciplinary web-based database management system: implementation, capabilities, utilization and future prospects for fisheries stakeholde. Mediterranean Marine Science 14:109-118
Maravelias CD, Tserpes G, Pantazi M, Peristeraki N (2012) Habitat selection and temporal abundance fluctuations of common demersal cartilaginous fish in the Aegean Sea (eastern Mediterranean). PLoS ONE 7:e35474
Rockmann S, Ulrich C, Dreyer M, Bell E, Borodzicz E, Haapasaari P, Hiis-Hauge K, Howell D, Mantyniemi S, Miller D, Tserpes G, Pastoors M (2012) The added value of participatory modelling  in fisheries management – what has been learnt? Marine Policy 36:1072–1085
Tserpes G, Peristeraki P (2012) Albacore catch rate variations in the Greek drifting longline fisheries.  ICCAT Collective Volume of Scientific Papers 68:492-495
Guijarro B, Tserpes G, Moranta J, Massutí E (2011) Assessment of the deep water trawl fishery off the Balearic Islands (western Mediterranean): from single to multi-species approach. Hydrobiologia 670:67-85
Tserpes G, Peristeraki P, Di Natale A, Mangano A (2011) Analysis of swordfish (Xiphias gladius)catch rates in the central-eastern Mediterranean. ICCAT Collective Volume of Scientific Papers66:1495-1505
Tserpes G, Tzanatos E, Peristeraki P (2011) Spatial management of the Mediterranean bottom-trawl fisheries; the case of the southern Aegean Sea. Hydrobiologia 670:267-274
Tserpes G, Tzanatos E, Peristeraki P (2011) Use of risk analysis for the Evaluation of different management strategies for the Mediterranean swordfish stock. ICCAT Collective Volume of Scientific Papers 66:1506-1514
Tzanatos E, Tserpes G (2011) Inclusion of stock reproductive potential in the evaluation of management scenarios for the Mediterranean swordfish. ICCAT Collective Volume of Scientific Papers 66:1489-1494
Vasilakopoulos P, Pavlidis M, Tserpes G (2011) On the diet and reproduction of the oilfish Ruvettus pretiosus (Perciformes: Gempylidae) in the eastern Mediterranean. Journal of Marine Biological Association of the United Kingdom 91:873-881
Tserpes G, Peristeraki P (2010) Differences in the selection pattern of drifting longlines used in the greek swordfish fishery. ICCAT Collective Volume of Scientific Papers 65: 302-306
Tserpes G, Tzanatos E, Peristeraki P, Placenti V, Kell L (2009) A bio-economic evaluation of different magement measures for the Mediterranean swordfish. Fisheries Research 96:160-166
Tserpes G, Tzanatos E, Peristeraki P, Placenti V, Kell L (2009) Evaluating different management scenarios for the Mediterranean swordfish fishery: a bioeconomic approach. ICCAT Collective Volume of Scientific Papers 64:2079-2092
Kallianiotis A, Papaconstantinou C (2008) Artificial Reefs, 299-305p. In: State of Hellenic Fisheries. Ed. Papaconstantinou C, Zenetos A, Vassilopoulou V, Tserpes G, HCMR Publ., 466pp., Athens
Kasapidis P, Mejuto J, Tserpes G, Antoniou A, Garcia-Cortes B, Peristeraki P, Oikonomaki K, Kotoulas G, Magoulas A (2008) Genetic structure of the swordfish (Xiphias gladius) stocks in the Atlantic using microsatellite DNA analysis. ICCAT Collective Volume of Scientific Papers 61:89-98
Kiparisis S, Tserpes G, Somarakis S, Economidis P, Koutsikopoulos K (2008) Site-attachment behaviour of Oblada melanura (Linnaeus, 1758) (Osteichthyes: Sparidae) benthic larvae: a quantitative approach. Scientia Marina 72:429-436
Kotoulas G, Mejuto J, Antoniou A, Kasapidis P, Tserpes G, Piccinetti C, Peristeraki P, Garcia-Cortes B, Oikonomaki  K, De La Serna JM, Magoulas A (2008) Global genetic structure of swordfish (Xiphias gladius) as revealed by microsatellite DNA markers. ICCAT Collective Volume of Scientific Papers 61:79-88
Peristeraki P, Kypraios N, Lazarakis G, Tserpes G (2008) By catches and discards of the Greek swordfish fishery.  ICCAT Collective Volume of Scientific Papers 62:1070-1073
Politou C-Y,  Tserpes G, Dokos J (2008) Identification of deep-water pink shrimp abundance distribution patterns and nursery grounds in the eastern Mediterranean by means of generalized additive modeling. Hydrobiologia 612:99-107
Tserpes G (2008) Estimates of the Mediterranean swordfish stock by means of a non-equilibrium surplus production model approach. ICCAT Collective Volume of Scientific Papers 62:1084-1087
Tserpes G,  Scott GP, Neilson JD (2008) Effects of different minimum landing size limitations on the yield levels of swordfish in the Mediterranean swordfish. ICCAT Collective Volume of Scientific Papers 62:1163-1166
Tserpes G, Peristeraki P (2008) Discards of undersized swordfish individuals in the greek swordfish fisheries. ICCAT Collective Volume of Scientific Papers 62:1081-1083
Tserpes G, Peristeraki P, Di Natale A, Mangano A (2008) Standardization of swordfish (Xiphias gladius) catch rates from the Greek and Italian Mediterranean longline fisheries.  ICCAT Collective Volume of Scientific Papers 62:1074-1080
Tserpes G, Peristeraki P, Valavanis VD (2008) Distribution of swordfish in the eastern Mediterranean, in relation to environmental factors and the species biology. Hydrobiologia 612:241-250
Tserpes G, Politou C-Y, Peristeraki P, Kallianiotis A, Papaconstantinou C (2008) Identification of hake distribution pattern and nursery grounds in the Hellenic seas by means of generalized additive models. Hydrobiologia 612:125-133
Tzanatos E, Somarakis S, Tserpes G, Koutsikopoulos C (2008) Catch length analysis, relation to minimum landing sizes and management implications from a Mediterranean small-scale fishery (Patraikos Gulf, Greece). Fisheries Research 93:125-134
Kasapides P, Peristeraki P, Tserpes G, Magoulas A (2007) A new record of the Lessepsian invasive fish Etrumeus teres (Osteichthyes: Clupeidae) in the Mediterranean Sea (Aegean, Greece). Aquatic invasions 2:152-154
Kasapidis P, Peristeraki P, Tserpes G, Magoulas A (2007) First record of the Lessepsian migrant Lagocephalus sceleratus (Gmelin 1789) (Osteichthyes: Tetraodontidae) in the Cretan Sea (Aegean, Greece). Aquatic Invasions 2:71-73
Peristeraki P, Lazarakis G, Skarvelis K, Georgiadis M, Tserpes G (2007) Additional records on the occurrence of alien fish species in the eastern Mediterranean Sea. Mediterranean Marine Science 7:61-67
Peristeraki P, Lazarakis G, Skarvelis K, Kypraios N, Tserpes G (2007) Temporal growth differences of swordfish recruits in the E. Mediterrannean. ICCAT Collective Volume of Scientific Papers 60:2063-2068
Tserpes G, Peristeraki P (2007) Effects of a seasonal closure of the Mediterranean swordfish fisheries on the stock production levels. ICCAT Collective Volume of Scientific Papers 60:2059-2062
Tzanatos E, Somarakis S, Tserpes G, Koutsikopoulos C (2007) Discarding practices in a Mediterranean small-scale fishing fleet (Patraikos Gulf, Greece). Fisheries Management and Ecology 14:277-285
Tomas J, Geffen AJ, Millner RS, Pineiro CG, Tserpes G (2006) Elemental composition of otolith growth marks in three geographically separated populations of European hake (Merluccius merluccius). Marine Biology 148:1399-1413
Tserpes G, Moutopoulos D, Peristeraki P, Katselis G, Koutsikopoulos C (2006) Study of swordfish fishing dynamics in the eastern Mediterranean by means of machine-learning approaches. Fisheries Research 78:196-202
Tserpes G, Tatamanidis G, Peristeraki P (2006) Oilfish and shark by-catches of the Greek swordfish fishery in the E. Mediterranean; a preliminary analysis applied to "presence-absence" data. ICCAT Collective Volume of Scientific Papers 59:987-991
Tzanatos E, Somarakis S, Tserpes G, Koutsikopoulos C (2006) Identifying and classifying small-scale fisheries metiers in the Mediterranean: A case study in the Patraikos Gulf, Greece. Fisheries Research 81:158-168
Peristeraki P, Tserpes G, Lefkaditou E (2005) What cephalopod remains from Xiphias gladius stomachs can imply about predator-prey interactions in the Mediterranean Sea? Journal of Fish Biology 67:549-554
Somarakis, S. Ganias, K., Tserpes, G., Koutsikopoulos, C., 2004. Ovarian allometry and the use of the gonosomatic index: a case study in the Mediterranean sardine, Sardina pilchardus. Marine Biology, 146: 181-189.
Tserpes G, Peristeraki P (2004) Catchability differences among the longlines used in the Greek swordfish fishery. ICCAT Collective Volume of Scientific Papers 56:860-863
Tserpes G, Peristeraki P, Di Natale A (2004) Standardised catch rates for swordfish (Xiphias gladius) from the Italian and Greek fisheries operating in the central-eastern Mediterranean. ICCAT Collective Volume of Scientific Papers 56:850-859
Kotoulas G, Mejuto J, Tserpes G, Garcia-Cortes B, Peristeraki P, De la Serna JM, Magoulas A (2003) DNA microsatellite markers in service of swordfish stock structure analysis in the Atlantic and Mediterranean. ICCAT Collective Volume of Scientific Papers 55: 1632-1639
Lefcaditou  E, Peristeraki P, Bekas P, Tserpes G, Politou C-Y, Petrakis G (2003) Cephalopods distribution in the southern Aegean Sea. Mediterranean Marine Science 4:79-86
Peristeraki P, Tserpes G, Koutsikopoulos C, Katselis G, Kallianiotis A (2003) Length and weight conversion equations for bluefin tuna from the eastern Mediterranean Sea. ICCAT Collective Volume of Scientific Papers 55:91-93
Stergiou KI, Tserpes G, Peristeraki P (2003) Modelling and forecasting monthly swordfish catches in the Eastern Mediterranean. Scientia Marina 67:283-290
Tserpes G, Darby C, Di Natale A, Peristeraki P, Mangano A (2003) Assessment of the Mediterranean swordfish stock based on Greek and Italian fisheries data. ICCAT Collective Volume of Scientific Papers 55:94-106
Tserpes G, Peristeraki P, Di Natale A, Mangano A (2003) Length – weight relationships for the Mediterranean swordfish. ICCAT Collective Volume of Scientific Papers 55:85-90
Belcari P, Tserpes G, Gonzalez M, Lefkaditou E, Marceta B, Piccinetti-Manfrin G, Souplet A (2002). Distribution and abundance of Eledone cirrhosa (Lamarck, 1798) and E. moschata (Lamarck, 1798) (Cephalopoda: Octopoda) in the Mediterranean Sea. Scientia Marina 66:143-155
Di Natale A, De La Serna JM, De Metrio G, Restrepo V, Srour A, Tserpes G (2002). On the reduction of juvenile swordfish catches in the Mediterranean. ICCAT Collective Volume of Scientific Papers54:1529-1533
Tserpes G, Fiorentino F, Levi D, Cau A, Murenu M, Zamboni A, Papaconstantinou C (2002) Distribution of Mullus barbatus and M. surmuletus (Osteichthyes: Perciformes) in the Mediterranean continental shelf: implications for management. Scientia Marina 66:39-54
Tserpes G, Peristeraki P (2002) Trends in the abundance of demersal species in the southern Aegean Sea. Scientia Marina 66:243-252
Tserpes G, Peristeraki P, Di Natale A (2001) Size distribution of swordfish landings in the central and eastern Mediterranean. ICCAT Collective Volume of Scientific Papers 52:733-739
Tserpes G, Peristeraki P, Somarakis S (2001) On the reproduction of swordfish (Xiphias gladius L.) in the Eastern Mediterranean. ICCAT Collective Volume of Scientific Papers 52:740-744
Tserpes G, Tsimenides N (2001) Age, growth and mortality of  Serranus cabrilla (Linnaeus, 1758) on the Cretan Shelf. Fisheries Research 51:27-34
Kiparissi S, Tserpes G, Tsimenides N (2000) Aspects on the demography of chub Mackerel (Scomber japonicus Houttuyn, 1782) in the Hellenic Seas.  Belgian Journal of Zoology 130:5-9
Tserpes G, Peristeraki P, Potamias G, Tsimenides N (1999) Species distribution in the southern Aegean sea based on bottom-trawl surveys. Aquatic Living Resources 12:167-175
Labropoulou M, Tserpes G, Tsimenides N (1998) Age, growth and feeding habits of the brown comber Serranus hepatus (Linnaeus, 1758) on the Cretan shelf. Estuarine, Coastal and Shelf Science 46:723-732
Tserpes G (1995) The Greek swordfish fishery. ICCAT Collective Volume of Scientific Papers44:287-288
Tserpes G,  Tsimenides N (1995) Determination of age and growth of swordfish, Xiphias gladius L., 1758, in the eastern Mediterranean using anal-fin spines. Fishery Bulletin  93:594-602
Tserpes G, Peristeraki P, Tsimenides N (1993) Greek swordfish fishery; some trends in the size composition of the catches. ICCAT Collective Volume of Scientific Papers 40:137-140
Tserpes G, Tsimenides N (1991) Evaluation of growth rate differences in populations of Sardina pilchardus (Walbaum, 1792) (Clupeidae) from the Aegean and Ionian seas. Cybium 15:15-22
Tsimenides N, Tserpes G, Machias A, Kallianiotis A (1991) Distribution of fishes on the Cretan shelf. Journal of Fish Biology 39:661-672
Tsimenides N, Tserpes G (1989) Age determination and growth of swordfish Xiphias gladius L., 1758 in the Aegean sea. Fisheries Research 8:159-168
BBeaumont Α, Tserpes G, Budd MD (1987) Some effects of copper on the veliger larvae of the mussel Mytilus edulis and the scallop Pecten maximus. Marine Environmental Research 21:299-309
Beaumont Α, Tserpes G (1984) The effects on Mytilus edulis larvae of toxins leaching from paints. Aquaculture 38:365-369